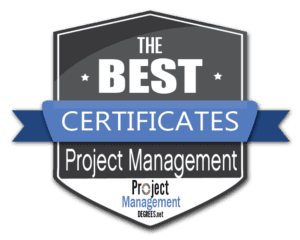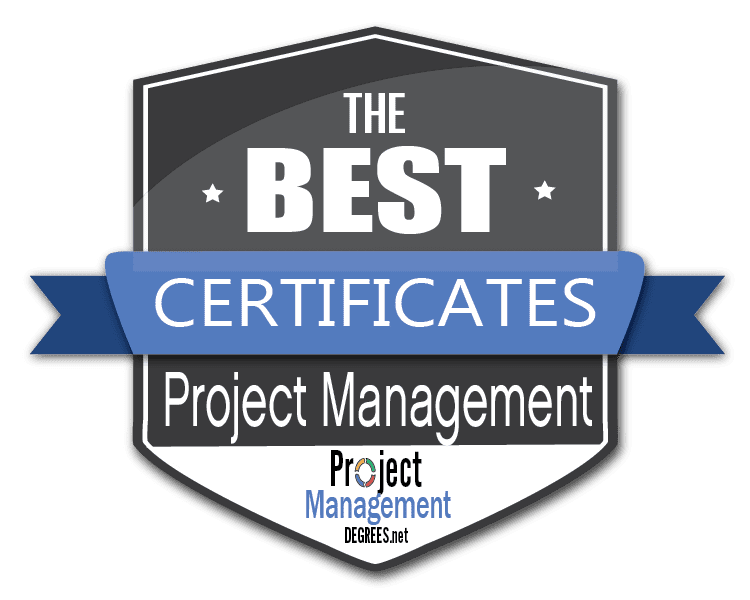 Project Management is one of the quickest growing and vitally desired occupations in the country. Regardless of industry, organizations are realizing that in order to accomplish their goals, they need professionals focused on efficiently planning, executing, and analyzing focused programs. If you've earned a Bachelor's degree, earning an Online Graduate Project Management Certificate can give you significant skills you can apply in your current career, and open doors to project management positions worldwide. Some of the things you'll study in these programs include:
Leadership
Research and Analysis Methods
Budgeting and Cost-Efficiency
Motivation in Management
Organizing for Change
Utilizing Agile Concepts
Communication
Quality Control
Finance
Value Management
Organizational Theory
Obviously there's much more to these programs, and some of the ones you'll find on this list have significant optimization features that allow you to customize your certification towards your career goals. Earning an online graduate certificate in Project Management will likely allow you to:
Keep your current work schedule.
Add marketable skills and a great credential to your resume that can lead to instant new career opportunities.
Earn your certification in as little as 6 months to a year.
Be prepared to take exams that further certify your project management experience and knowledge, and much more.
According to the Project Management Institute (PMI):
"15.7 million new project management roles will be added globally across seven project-intensive industries by 2020."
PMI is the world's largest project management member association, with more than 600,000 members in over 185 countries. With an online graduate certification in project management, you'll be ready to become PMI certified. The organization's research has found that "every year, the skills shortage will open an estimated 1.57 million jobs across the globe for workers new to project management." Also, keep in mind that the median salary for a Project Management Manager is estimated at $130,000 in 2018, with a common range of $116,000-$146,000, according to Salary.com.
The schools on this ranking were chosen based on the following:
Affordability
Length of Program
Institutional Academic Quality
1) University of Virginia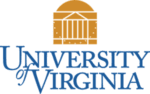 UVA is a public research university and the flagship of the state system. It was established in 1819 by founding father Thomas Jefferson. Overly 24,000 students attend the school, which somehow pulls off a 15:1 student-to-faculty ratio. UVA offers 121 majors (48 bachelor's degrees, 94 master's degrees, 55 doctoral degrees, 6 educational specialist degrees, and two professional degrees) through eight undergraduate and three graduate schools. In 2017 USNR ranked UVA 24th overall and 2nd among public universities. It also ranked UVA's Darden School of Business 11th overall and 2nd among public universities.
Virginia offers an Online Graduate Certificate in Project Management. It can be completed in a year on average, and requires 18 credit hours. Students attend part time, and generally take two courses a term, including the summer to finish within a year. Students with a Bachelor's degree should apply. Here are the required courses in the program:
Introduction to Project Management
Project Schedule, Cost & Budget Control
Project Risk Management
Project Management: Leadership & Managing the Project Team
Agile Project Management
Students also will choose one elective from Procurement Policy & Practices, Topics in Project Management, and Introduction to Purchasing for Project Managers. Students will leave this certificate with a grounding framework of the tools and methods project managers employ every day to efficiently accomplish organizational goals.
2) University of Arkansas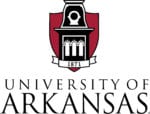 Arkansas is a public, doctoral research university, and the flagship school of the University of Arkansas System. U of A offers over 200 undergraduate, graduate and professional programs. It has been classified by the Carnegie Foundation as a top level research university. Arkansas was founded in 1871, and is headquartered in Fayetteville, Arkansas. Currently UARK serves over 27,500 students, and offers an 18:1 student-to-faculty ratio. It's known for its superb programs in architecture, agriculture, business, management, communication disorders, creative writing, history, law, human resources and Middle Eastern studies. In 2017, Arkansas was ranked 133rd on USNR's National Universities ranking. They also ranked its Sam M. Walton College of Business at 34th among top public business school in the nation, and 59th amongst all public and private schools.
U of A Online offers an Online Graduate Certificate in Project Management. It can be completed in two semesters, and requires 12 credit hours. The credits earned can be applied to a Master's degree in Engineering or Operations Management at U of A. Students complete four of the following eight-week courses, with the first three required and then choose one of the final four as an elective:
Project Management for Operations Managers
Advanced Project Management
Project Risk Management
Leadership Principles and Practices
Electives: Quality Management, Cost Estimation, Economic Decision-Making, or Organizing for Change
This certificate demonstrates you've gained the "tools and skills needed to effectively manage projects and understanding of the global project management language." Its coursework is in line with the Project Management Body of Knowledge, preparing students to take an exam and become certified as a Project Management Professional.
3) Purdue University

Purdue is a public, research university in West Lafayette, Indiana. It's the flagship school of the Purdue University system, which serves over 75,000 students and is one of the largest university systems in the country. Purdue was founded in 1869. Its main campus serves over 42,600 students, and has a 13:1 student-to-faculty ratio. It has excellent programs in computer science, engineering, agriculture, management and business administration, among many other disciplines. Its flagship campus in West Lafayette offers 200 majors for undergraduates, more than 69 masters and doctoral programs, and professional degrees in pharmacy and veterinary medicine. In 2017, U.S. News & World Report ranked Purdue University tied for the 20th-best public university in the country, tied at 60th overall in America, and 90th best globally.
Purdue Global University offers an Online Graduate Certificate in Project Management. It can be completed in two semesters, and requires 16 credit hours. The program is for take-charge people with undergraduate degrees who want to pair their instincts to plan, organize and successfully deploy resources with a comprehensive education in the methods and tools successful project managers use daily. The courses required in this certificate are:
Strategic Project Selection and Initiation
Project Planning and the Project Plan
Project Execution With Monitoring and Control
Project Closing, Ethics, and Professional Responsibilities
The next three start dates for this program are 9/5/18, 10/17/18, and 12/5/18. This certificate prepares students for mid-level positions in project management. You'll gain significant experience in scheduling, risk, quality, assessment, and much more. Successful students within the program will be eligible to take the Project Management Professional (PMP) certification exam.
4) Northeastern University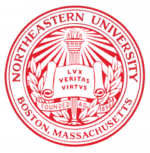 Northeastern University is a private research university, founded in 1898 in Boston. Its motto is "Lux, Veritas, Virtus" (Light, Truth, Courage). It serves nearly 21,500 students, and has a 14:1 student-to-faculty ratio. NU offers undergraduate and graduate programming across a widespread campus in the Fenway-Kenmore, Roxbury, South End, and Back Bay neighborhoods of Boston. It also offers graduate degrees at satellite campuses in Charlotte, North Carolina, Seattle, Washington and Silicon Valley, California. It's been labeled a R1 institution for its doctoral research by the Carnegie Classification of Institutions of Higher Education. In USNR's 2018 rankings, NU was tied for 40th among National Universities, and it has been ranked higher and higher by USNR between 1985 and 2017, rising from 176th to 39th. Northeastern is known for helping students get the funding they need to attend school. For example, it gave out $239 million in the 2015-16 year via grants and scholarship assistance.
Northeastern offers an Online Graduate Certificate in Project Management. It can be completed in 6 to 15 months, depending on whether students attend part or full-time. This program prepares students to take the Project Management Professional (PMP) certification exam. Skills learned apply to those working in sectors as diverse as the manufacturing and service industries, software engineering, construction management, financial services, among others. Required courses include:
Foundations of Project Management
Project Management Practices
Project Scope Management
Project Scheduling and Cost Planning
Project Risk Management
Elective courses (students choose two) include:
Project Evaluation and Assessment
Project Quality Management
Managing Troubled Projects
Communication Skill for Project Managers
Introduction to Program and Portfolio Management
Principles of Agile Project Management
Northeastern is known for their emphasis on experiential learning, which might take different forms during this certificate. Make sure to look into how experiential learning at Northeastern can enhance your experience earning a Graduate Certificate in Project Management with them.
Cost: 12th ($12,600)
5) Colorado State University Online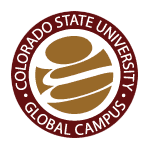 Colorado State University is a public, land-granted University. It was founded in 1870 in Fort Collins, Colorado. CSU is known for its high quality, accessible education, especially through their online Global Campus and Colorado State University Online. CSU Online offers the Fort Collins' high-quality graduate and undergraduate degrees, certificates, courses, and digital badges online to over than 10,000 students annually. CSU's overall programming is attended by about 40,000 students worldwide each year. The school still maintains a 16:1 student-to-faculty ratio. In 2018, CSU's engineering graduate programs were ranked No. 29 nationally by U.S. News and World Report, and CSU's business graduate programs were ranked No. 41. USNR also ranked CSU 19th on its list of Best Online Bachelor's Programs for Veterans.
CSU offers an online graduate certificate in IT Project Management. It takes only two semesters to complete, and requires 9 credits. The program is aimed at giving you skills you can instantly apply to the private, public, and military sectors of the economy. It gives you a thorough understanding of the 10 knowledge areas endorsed by the Project Management Institute (PMI)®, alongside "information management courses, agile project management training, and other special IT topics." The program was designed for students with and without technical skills to complete, and will give either population a well-rounded education that includes software and IT skills while immersing them in IT project management. Students select three of the following courses:
IT and Project Management
Advanced IT Project Management
Agile Management and Product Development
Information Technology Management
This program can also become part of a Computer Information System's Master's degree from CSU.
6) Lawrence Technological University

Lawrence Tech is a private university in Southfield, Michigan. It was founded in 1932. Over 3,000 students attend LTU, which has an 11:1 student-to-faculty ratio. It's known for its undergraduate, masters, and doctoral programs in STEAM fields (science, technology, engineering, arts, and mathematics), and is divided into colleges of Architecture and Design, Arts and Sciences, Engineering, and Management. In total it offers more than 100 programs through these colleges. It consistently ranks in the Top Tier for "Universities–Master's (Midwest)" by USNR. In 2018, it was 38th in the category "Midwest Regional Universities," out of 165 schools. It's also been named among best in the Midwest in 2017 and 2018 by Princeton Review, and was ranked fourth in Michigan for the average salary of graduates 10 years after graduation by The Wall Street Journal/Times High Education in 2016.
Lawrence offers a completely online Graduate Certificate in Project Management (it can also be taken on campus). It requires 12 credits, and can be completed in a year. Students will learn the Project Management Institute's,Project Management Body of Knowledge (PMBOK) thoroughly, and gain qualifying requirements to gain PMI certifications. Students will gain both theoretical project management knowledge and gain practical experience managing projects. The only required course for this program is Project Management. Students are then given significant control over the meat of their certificate by selecting three courses from the following seven:
Managing Outsourced Projects
Global Leadership
Agile Project Management
Managing a Global Workforce
Entrepreneurship and New Venture Management
Project Risk and Quality Management
Organization Development and Change Management
7) Boston University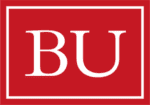 Boston University is a private research university founded in 1839. It has become one of Boston's largest schools and employers. Over 33,300 students currently attend BU, which maintains an improbably low 10:1 student-to-faculty ratio considering its size. BU offers undergraduate and graduate degrees through 17 schools and colleges. Graduates have gone on to become Nobel Laureates, Pulitzer Prize, Academy Awards, Emmy's and Tony's winners. In 2017, USNR ranked BU 39th among national universities and 32nd among global universities. BU's programs have been individually cited for their excellence by USNR, and it has ranked 10th among public health graduate schools, 12th among social work schools, tied for 20th among law schools, tied for 29th among medical schools (research), 35th among engineering schools, tied for 41st among business schools, and 45th among education schools. In 2016 BU was ranked 89th overall in the world by QS World University.
BU offers an Online Project Management Graduate Certificate. It can be finished in just 9 months, and requires 16 credits. The program gives students chances to study with driven professionals with similar career goals, "master tools and techniques to help you deliver solutions on time and within budget—and to achieve the career advancement you seek in today's competitive project management environment." BU's renowned faculty will help students analyze detailed case studies, conduct project simulations, and get significant theoretical and practical experience in project planning and control, the PM life cycle, cost management, risk management, leadership strategies and much more. Students take four courses, starting with Project Management and Project Communications Management. They then choose two from the following four as electives:
Project Risk and Cost Management
Program Management
Agile Project Management
Project and Program Governance
Graduates will be ready to continue in a number of project management related careers, and will be ready PMP® Certification from the Project Management Institute. Those who are PMI-certified can earn up to 45 PDUs per course.
8) Pennsylvania State University World Campus

Penn State is a public, research university that has campuses throughout Pennsylvania, in addition to a large online wing (the Penn State World Campus). The school offers over 160 majors through all its campuses and schools. It was founded in 1855. Penn State is considered a "Public Ivy" because it offers comparable education to Ivy League schools without charging quite as much for it. Penn State World Campus was created in 1998, to offer its excellent education more easily to students outside of the Pennsylvania. Over 14,300 students attend the World Campus, complimented by an intimate 11:1 student-to-faculty ratio. The World Campus offers 120 online undergraduate and graduate degree and certificate programs in partnership with Penn State academic programming. Penn State has a long history of delivering distance education. PSWC is the product of experimentation by Professor Michael G Moore, who created and taught some of the world's first online courses, educating students in Mexico, Europe and America. Upon graduation from the World Campus, students can attend the Penn State graduation ceremony, and will receive the exact same degree as on campus students. Some World Campus programs do require students to take proctored exams at predetermined locations, and others require live video chat participation.
PSWC offers an online Graduate Certificate in Project Management. It can be finished in 2 semesters, and requires 12 credits. The program will teach you how to deliver complex projects on time and under budget. Students will take an introductory project management course taught by project management legend Dr. Jeffrey Pinto, then choose from the following topics to fill out their certification:
Cost and Value Management
Planning and Resource Management
Commercial Law and Project Procurement
Organization Theory
Interpersonal and Group Behavior
Corporate, Business, and Project Strategy
All of the courses in this program can be applied toward PSWC's 30 credit Master of Project Management degree, if students apply to it and are accepted.
9) University of Denver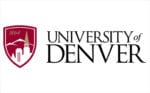 The University of Denver, or DU, is a four-year, independent private school. It's the oldest university in the Rocky Mountains, founded in 1864. DU offers programs and degrees in law, business, music, social work, education, and much, much more. DU has grown alongside the city of Denver, booming in the post-World War II migration to Colorado. It now serves over 11,400 students, and offers them the low, low student-to-faculty ratio of 11:1. The University of Denver was ranked 86th among all public and private national universities in the U.S. News & World Report 2015-2016 rankings. DU is also known for its University College, which is a school of professional and continuing studies that DU created in order to offer graduate certificates and master's degrees in online formats.
DU's University College offers an online Graduate Certificate in Project Management. The program will give you a thorough understanding of project management tools, software, and best project management practices. You'll learn to use agile concepts, evaluate contracts, and finance projects. DU's curriculum aligns with the PMI® Project Management Body of Knowledge and prepares you for the PMI® Project Management Professional (PMP®) Certification Exam. The program can be finished in just one semester (as little as six months), and requires 16 credit hours, or four courses. There's also a six course sequence that students can opt for. There are 10 week terms in which classes are conferred, and the next start date is September 10th. The courses for this program are:
Principles of Project Management
Project Contracts & Procurement
Project Management Tools & Techniques
Project Management Dynamics
Students may also customize their University College degree with their "Degree Builder." Another option is to take this certification in 9 or 12 months, depending on the amount of time you can commit to it.
10) Post University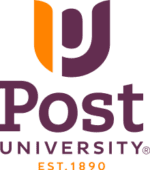 Post University is a private, for-profit university in Waterbury, Connecticut. It was founded in 1890. The university has critically acclaimed online programs. In 2013, USNR ranked them 19th in their ranking of the best online programs in the country. Post's online program began in the 90's, when it became affiliated with Teikyo University and saw a wave of international students attend the school. Over 8,500 students attend Post, which has a 20:1 student-to-faculty ratio. In 2015, Post University joined the American Council on Education (ACE) Alternative Credit Consortium to make a "flexible education initiative for non-traditional students."
Post offers an online Graduate Certificate in Project Management. It can be finished in a year, and requires 12 credits. You'll learn how to become indispensable to an organizations' operations through creating, monitoring and executing complex projects. Students will build scheduling, leadership, and financial skills, among many others. Students have a personal academic advisor in this program that's ready to offer guidance throughout the certification.
Virtual Teams and Organizations
Project and Risk Management
Issues and Applications in Project Management
Financial Tools for Managing Innovation
Graduates will be ready to use the project management techniques they've learned to immediately solve problems and accomplish organization goals for multiple industries.